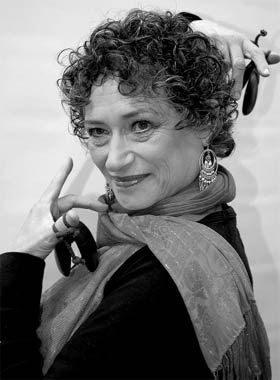 Click image to enlarge
As a severe asthmatic from early childhood, I suffered insomnia. Apart from not being able to breathe, the drugs I was given to keep me alive made it all-but impossible to sleep. There were other factors, but they're not all relevant to this post.
I'm sharing a little of what I did to overcome it. I suffered, fought with it, experimented with various strategies, and eventually with the assistance of a great clinical psychologist, I learned to not fight, but to succumb to sleep after more than fifty years of insomnia. There are still times when I'm not good at sleeping, but they're fleeting; not the ongoing, fatiguing agony of before.
Fighting insomnia increases it. Insomnia often comes from fighting, within our minds or in the reality of our lives. At night, in bed, fears we have not sufficiently dealt with can knock on the doors of our minds. That's when our worst fears can come true – in our minds – through nightmares, half-awake or wide-awake imaginings and what-ifs. Even if we don't consciously realise it, it seems safer to be awake, alert, able to flee or to fight.
Fighting insomnia doesn't work! It leaves us groggy, disempowered, angry and frustrated at missing out on our refreshing sleep. We think we are alone in our plight of wakefulness. Not so! Millions wish they could sleep at the same time as we wish we were asleep, feeling guilty for not sleeping. Insomnia is extremely common. Common, and can be overcome.
Each person needs to find what works individually. Compare notes with others, yet be wary of the trap of multiplying the misery.
Suggestion: keep a small notepad and pen in a bedside drawer. If it's out in the open, you may be too tempted to be awake to write in it. In the morning, take a few minutes to jot down the things that kept you awake. Did those things happen? Are they likely to happen? What are the chances of them happening? If there's a real chance of them happening, is there anything you can do to prevent it from happening? Write this down too. No need to go into detail; you have the day ahead of you.
How realistic are your fears and worries? If they are not realistic, LAUGH AT THEM. If you don't feel like laughing, force yourself to. Here's my favourite way to get laughing. I've been teaching since the early seventies:
You might want to empty your bladder beforehand.
Take a look in the mirror. Notice whatever you notice.
Lie down. Notice how you feel, in your body and in your mind.
Hold your belly with your hands and shake it. Breathe out while you shake your belly all over the place and relax the muscles. Yes, let go of your abs! Make hah hah hah hah hah noises with an open mouth, open throat. Relax your throat as you relax your belly. Deep belly hah hah hah hah hah.
More deep belly hah hah hah hah hah hah hah hah hah hah hah hah hah.
Keep on with it. Eventually you will laugh.
When you've had enough, notice how you feel. It may take a while to get the hang of it, or you may take to belly laughing like there's no tomorrow! Eventually, every time you do this, your whole body will be enlivened, oxygenated, invigorated, exercised.
Then go on with your day. The whole process, from picking up your notepad and pen, to having laughed your way into the new day, is probably less than fifteen minutes.
Do it regularly, not just once. Worries and fears become habits. When we have been victims of our habitual thoughts, we need to break the habit by replacing it with a better one. This has assisted me no end.
Please let me know how you go by contacting me here. I hope it's a fitting key to your peaceful sleep and waking. At some point, I'll post about other ways I've found to sleep better. Feel free to remind me!
Success, love and hugs to you!
© Aviva Sheb'a April 2017